This statement has been released by Nobel Peace Prize nominated West Papuan Independence Leader Benny Wenda ahead of the West Papuan People's Petition and Global Petition for West Papua reaching the United Nations. 
In 2 days time, the West Papuan People's Petition and the Global Petition for West Papua will be swum 69km for 30 hours across Lake Geneva and will then be handed into the United Nations.
After more than 50 years of suffering and more than 50 years of being systematically silenced by the Indonesian government, finally, the voice of the West Papuan people will be heard in full at the United Nations.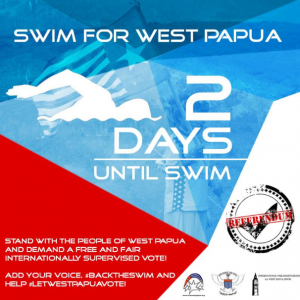 The world is waking up to the cries of the West Papuan people. In the face of ongoing repression, the people of West Papua continue to stand up and peacefully demand our fundamental right to self-determination.
The repression and the malice to silence the petition that we see from the Indonesian government today is nothing new. The fact that they are jailing people for speaking out, that they have banned the website hosting the petition, that they have trampled on the rights of the West Papuan people in full view of the international community, all of this is nothing new. This very month we saw more West Papuan people arrested, tortured, shot and killed by the Indonesian military and police. This is nothing new. Ever since Indonesia illegally took control of West Papua through the fraudulent 'Act of NO Choice' we have been fighting this monster of Indonesian colonialism, and we will continue to fight until we have solidified the same right to self determination that others enjoy.
We have seen West Papuans risking their lives to come out and show that they will not stand for this any longer. We have seen them signing the petition by hand when the websites are blocked. We have seen them showing solidarity from behind prison bars.
We have seen our brave swimmers choosing to make a 30-hour trip across Lake Geneva to deliver this historic petition.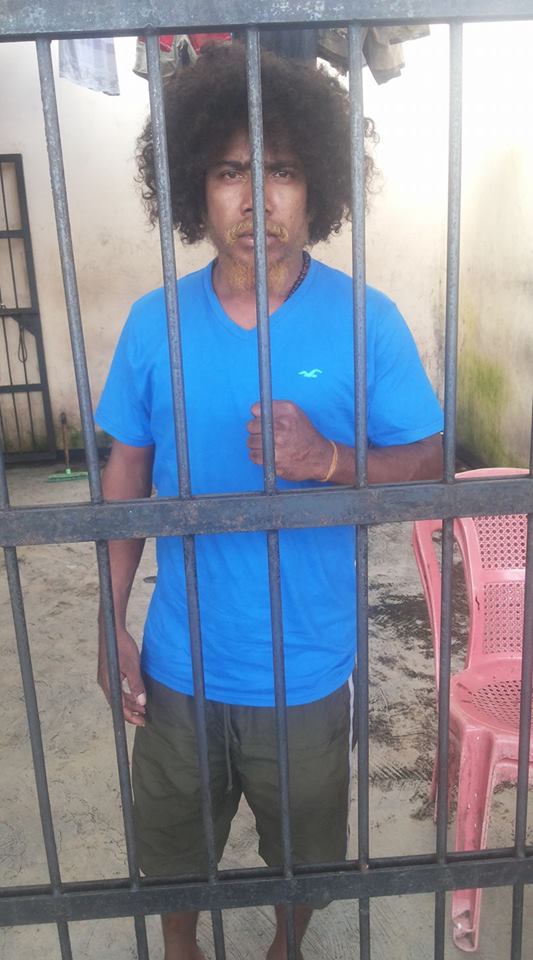 And so despite the torture and repression and the years and years of silence we are starting to see a discussion, and we need you to bring this discussion further, so that we can start to give a voice to the West Papuan people, a voice to those who have been silenced. For the last 50 years our voices have been hidden under the carpet, this is when our voice comes out, this petition symbolises not only the people of West Papua, but also the 500,000 people who have died in our struggle for freedom. This is now in the public, and we are asking for international solidarity, everyone who is in solidarity should show their support to give the West Papuan people another opportunity to choose their own destiny.
With your help the West Papuan voice will not only be silenced no longer, but will become an international voice with the power to demand and and implement a free and fair Internationally Supervised Vote.
We invite and all those who have a platform to do so to share this statement and to help us in moving forwards to a Free West Papua!
Benny Wenda
West Papuan Independence Leader
Spokesperson for the United Liberation Movement for West Papua (ULMWP)