Benny has recently made a visit to the Netherlands where he helped to launch the Dutch Chapter of International Lawyers for West Papua (ILWP). This organisation works to promote and advocate for the fulfillment of the West Papuan people's right to self-determination and acknowledges that the so called "Act of Free Choice" in 1969 was was a legitimate act of transferring sovereignty of West Papua to Indonesia.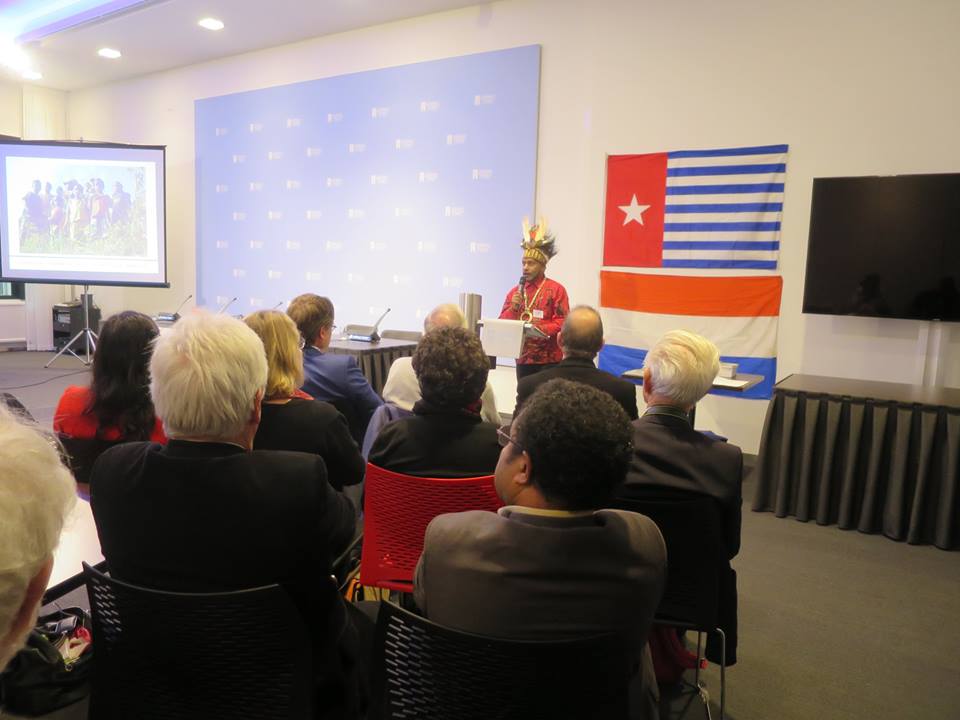 The launching
The launching was held at the Nieuws poort Press Centre in Den Haag/The Hague and attended by many Dutch and West Papuan lawyers. Benny's lawyer, who is also the ILWP Co-founder, Jennifer Robinson also gave a speech at the launching, as did Benny himself. During his speech, Benny spoke of the importance of the ILWP in helping to push forward the rights of his people to self-determination and freedom in eyes of the international community. Footage from the launching, including Benny's speech can be seen here.
Benny is happy and confident with the new ILWP chapter in the Netherlands and it's significance in helping to mount legal pressure in the Netherlands for a return of Dutch political support for West Papuans' fundamental right to self-determination.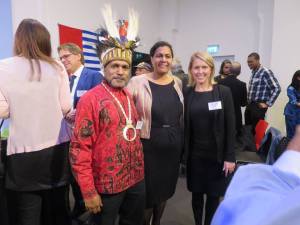 More information about the ILWP in the Netherlands can be found through it's new website at www.ilwp.nl
Support from within West Papua
Right across West Papua, there were many demonstrations and gatherings in support of this ILWP launching. West Papuans gathered together to show their support in Port Numbay/Jayapura, Mnukwar/Manokwari, Lapago/Wamena, Biak, Sorong, Merauke, Kaimana, PakPak, Nabire, Timika and Dogiyai. There were threats and arrests by Indonesia officials made in Merauke, Kaimana, Nabire and Dogiyai. In Nabire and Dogiyai, 25 West Papuans were arrested and 3 people were shot, with others tortured by the Indonesian police.
Benny fully condemns these terrible violations of human rights against peaceful demonstrators and is calling for the immediate release of those still in custody and that those responsible be brought to justice. He will soon be publishing a statement about these arrests and shootings. Despite such grievous and inhumane treatment of Papuans by the Indonesian authorities, these peaceful gatherings demonstrated the resolute will of the West Papuan people to show their support for those who are advocating their self-determination and freedom internationally.
Benny continues to lobby internationally for the  fundamental right of the West Papuan people to self-determination be recognized and fulfilled. With the launching of a new ILWP chapter in the Netherlands, receiving widespread support from inside West Papua, he firmly believes that a significant step has been taken in advocating self-determination for West Papua and the long road to freedom at last.