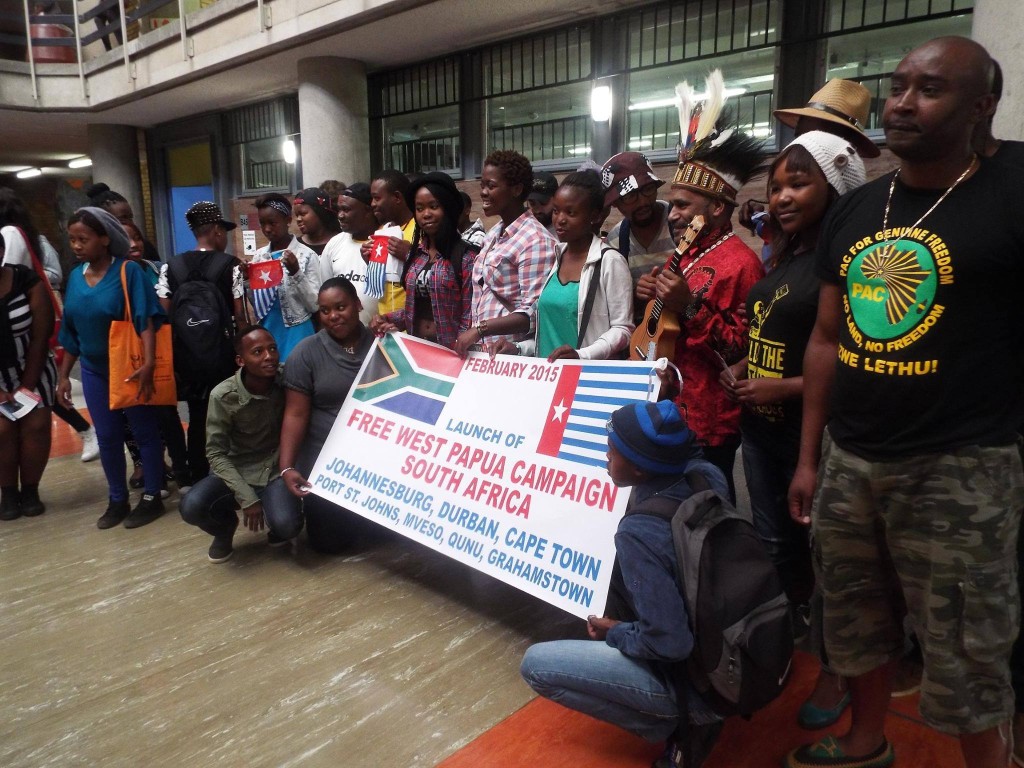 The Nobel Peace Prize nominated West Papua independence leader Benny Wenda has embarked on his first ever official tour to South Africa, aimed at building support for the self-determination struggle in occupied West Papua. The trip comes only weeks after he and other members of the United Liberation Movement for West Papua (ULMWP) resubmitted an application for West Papua to join the Melanesian Spearhead Group.
Day one of the visit saw Benny escorted on a tour of Soweto, Johannesburg by local commanders of the Pan African Congress (PAC). Here he visited the homes of many leaders of the revolution against apartheid in South Africa and survivors of the Soweto Uprising of June 1976, which resulted in the deaths of hundreds of South African students.
Benny will meet with a number of the leaders of the revolution against apartheid in South Africa, as well as current politicians and family members of South African legends including the late Nelson Mandela, Walter Sisulu, Govan Mbeki, Oliver Reginald Tambo, Christ Hani and King Mandla Mandela General Bantu Holomisa. He will give a keynote speech at Rhodes University and will also be launching a new branch of the Free West Papua Campaign in Johannesburg.
The South African tour will also see Benny visit Cape Town, the Eastern Cape, Gauteng and Durban.