On 11th May Benny Wenda gave a talk at the University of Sheffield School of Law in the United Kingdom. He talked about how the case for West Papua was very strong under international law, after West Papua was illegally occupied by Indonesia without the consent of the West Papuan people.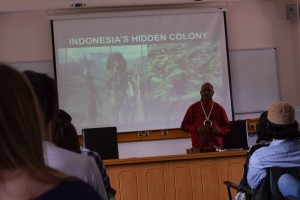 Benny said that Indonesia should let the people of West Papua have a chance to choose their own destiny and how they live in their land. He then went on to talk about how the right to self-determination under international law still exists and how the people of West Papua still have this right. Although in 1962 the United Nations promised an act of self-determination for West Papuans, this never took place. Therefore the West Papuan people will not have their right to self-determination fulfilled until a genuine free and fair referendum on independence takes place, unlike the sham so called "Act of Free Choice" in 1969.
Following the massive wave of support for West Papua from Melanesia and the Pacific, Benny told about how his people are now campaigning to bring West Papua back to the Melanesian family and greater Pacific family, starting by apllying for membership at the subregional Melanesian Spearhead Group (MSG).
Benny also talked about the need for media freedom in West Papua after the Indonesian President recently said he welcomed foreign journalist to come to West Papua for the first time but it seems that heavy restrictions will till be placed on any foreign media.
At the end of the talk, members of the audience stood holding cards calling for West Papua to be finally and fully open foreign journalists and for all political prisoners in West Papua to be released.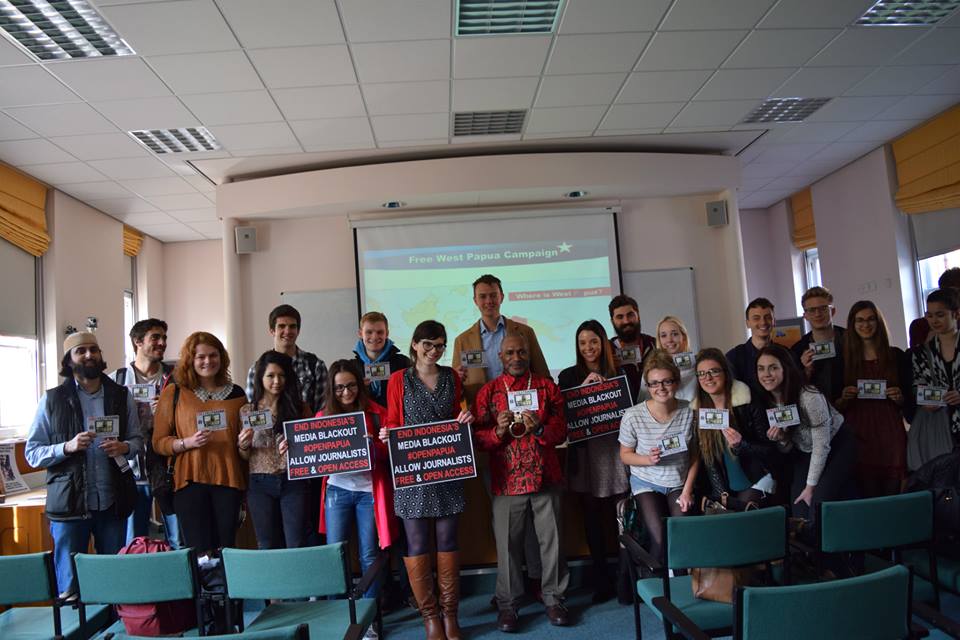 The Office of Benny Wenda would like to thank everyone who attended this talk and showed support for West Papua.
It is very important that more and more people around the world are made aware of the historical and current situation of West Papua so that more support can grow for justice to be done and for the West Papuan people to be finally able to choose how to live in their own country.