While Indonesia hosts the 2015 Asia Africa Conference, Indonesia continues to colonise West Papua
Dear friends,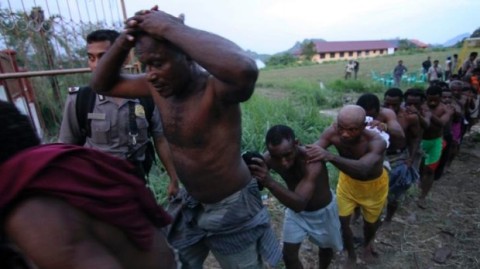 The Indonesian government is currently hosting the Asian African Conference Commemoration in Jakarta. Indonesia also hosted this conference in 1955 when they condemned "colonialism in all of its manifestations".
I want to tell all our friends and brothers and sisters in Asia and Africa that it is Indonesia which is the colonialist state; still illegally occupying and colonising West Papua to this day.
Indonesia held this conference in 1955 in order to try and trick the world into supporting their unlawful claims over West Papua but the truth is that we West Papuans have never been and will never be part of Indonesia. My people are protesting against Indonesia hosting this conference and there are reports that 3 Papuans doing so have already been arrested by the Indonesian police.
We want to tell the world that Indonesia is not hosting this conference against colonialism; they are hosting it to try and hide the truth about their own colonialism in West Papua.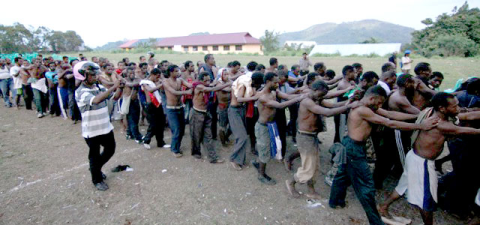 Only 8 years after Indonesia held this conference in Bandung, they illegally occupied my country West Papua and 12 years after that they illegally occupied East Timor.
The Indonesian government has been systematically killing Papuans and treating us like colonial slaves ever since, leading to the deaths of over 500,000 West Papuan people.
We are living under a colonial regime.
Before Indonesia colonised West Papua, we had a national flag, a national parliament, police force; everything. Now West Papuans children are made to wear the Indonesian flag as their school uniform. We are banned from wearing traditional Papuan clothing, jailed for 15 years for raising the West Papuan national flag and treated differently because of the colour of our skin.
If that is not colonialism, what is?
My people are suffering silently under Indonesia's colonial rule which even bans foreign journalists from entering West Papua. We are asking all our African and Asian friends to please look to our plight and help to spread the story of the Indonesian colonialism we are suffering under today.
Indonesia did not manage to totally convince Asian and African nations of their false claims over West Papua and in 1969 a delegation of mainly African nations rejected Indonesia's sham so called "Act of Free Choice" vote in West Papua and called for a real referendum for all West Papuans, as promised to us by the United Nations in 1962.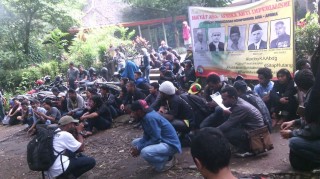 My people so appreciated all this solidarity and we ask all countries to continue showing such strong support which we still desperately need for our occupied nation.
Now during my people's time of need, I ask people all around the world please look to Indonesia's hidden colony of West Papua; a nation still under colonial rule where we are still struggling for our freedom and independence.
Please support my people of West Papua and together we can finally put an end to colonialism in the world.
Thank you very much
Benny Wenda
West Papuan independence leader
Spokesperson for the United Liberation Movement of West Papua (ULMWP)