Dear friends,
I was very distressed to receive unconfirmed reports that today over 200 of my people were arrested and 150 of them tortured by the Indonesian police in West Papua after peaceful protests were held, calling for an end to Indonesia's illegal occupation of the country. Today marks exactly 52 years since Indonesia first illegally occupied West Papua on 1st May 1963. It is known to us Papuans as "The Day of Terror" because it began the genocide against us and the terrorism of the Indonesian forces which still continues to this day.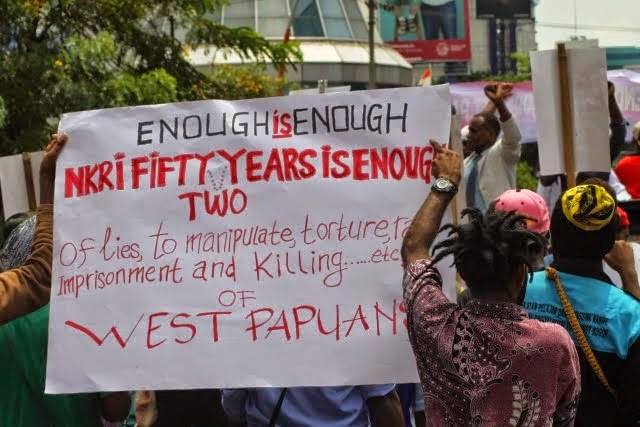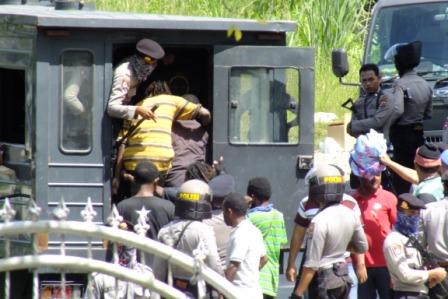 Today there were protests held all over West Papua with many people in Jayapura, Kaimana, Manokwari and Merauke being arrested. The people arrested in Manokwari were reportedly tortured in the Police Mobile Brigade Command Headquarters Detachment and I am very concerned about all these people who continue to be at risk of more torture by the Indonesian police. I really hope that many people all around the world could help my people be released by calling the Indonesian police and demanding that they free all the Papuans who were arrested today.  Please visit the Papuans Behind Bars Website, here you will find information on how to contact the Indonesian authorities who were responsible for locking up and torturing the West Papuans today.
Secondly I really hope that many people will come and join with me at the Free West Papua protest which will be being held outside the Indonesian Embassy in London at 12:00 tomorrow. The address is 38 Grosvenor Square, London. We will protest against Indonesia's reign of terror in West Papua and call for the release of all the Papuans who were unlawfully arrested today.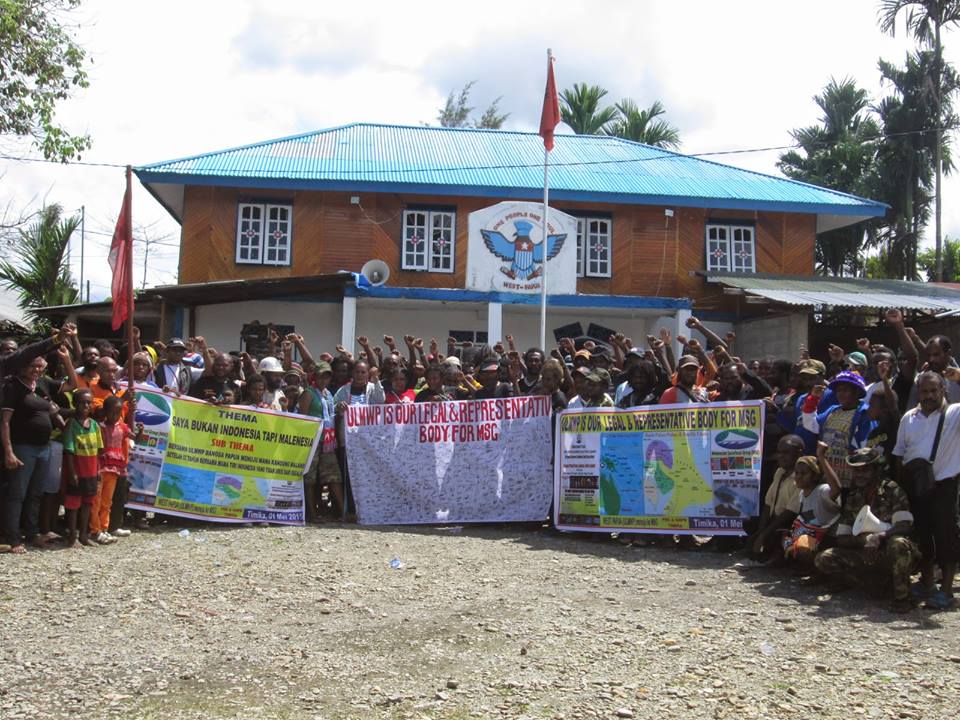 These arrests and reports of brutality in West Papua prove to the world that there is still no freedom of speech or expression in Indonesian occupied West Papua. For over 50 years, the Indonesian government has banned foreign journalists, human rights groups and NGOs from West Papua because they are trying to hide what they are doing to us but I am encouraged that now more of the world is waking up to what is really happening in West Papua.
Please do come and invite your friends and family to join us as we call for an end to the terror of Indonesian colonialism and for a Free and Independent West Papua.
Thank you very much for all the support, I look forward to seeing some of you at the protest tomorrow.
Benny Wenda
West Papuan independence leader
Spokesperson for the United Liberation Movement of West Papua (ULMWP)
www.bennywenda.org
www.freewestpapua.org