Dear everyone,
Recently we West Papuans have witnessed further shock and horror at the shootings of 12 more of our people by the Indonesian military and police, on Friday 17th July after violence broke out in the town of Tolikara.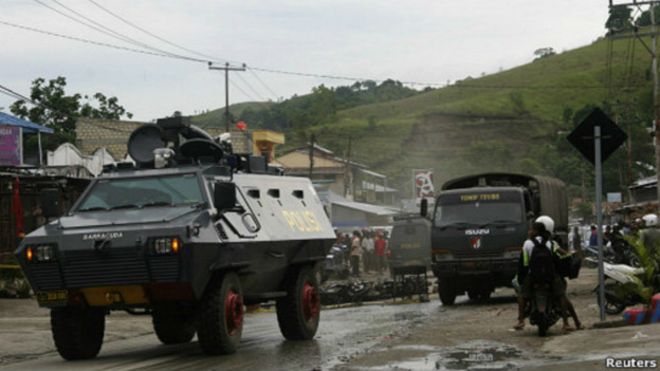 Following a religious dispute in Tolikara, the Indonesian military and police arrived in full force but made no effort to help the situation at all. Rather than protecting the people and stopping violence, they immediately opened fire into a crowd of Papuans, injuring 11 people and killing a 15 year old boy, Endi Wanimbo. There are reports that the Indonesian military and police are trying to cover up this savage attack and blame it on Papuans but we know the truth; before there were any negotiations able to take place, the military and police arrived and blindly fired into the crowd of Papuans. Papuan leaders are taking a strong stand against this cold blooded shooting, it is the Indonesian troops that are the perpetrators of violence in West Papua.
In West Papua the Indonesian military and police are not sent to protect us but to kill us.

We West Papuans have an entirely peaceful, united political struggle for independence.
Our problems are with Indonesia's illegal occupation of our country, not between Christians or Muslims. My people have always live peacefully side by side with all Papuans of different faiths but the Indonesian police and military have always wanted and always tried to stir up religious conflict to draw the world's attention away from our freedom struggle.
My people will show the world that we will not be provoked and we will continue to stand united and peaceful in our struggle for freedom. We want the free nation of West Papua to be for all Papuans, whatever religion but it is the Indonesian troops, not Papuans who are causing violence to try and divide and rule the country.
Over 500,000 West Papuans have been killed because of Indonesia's illegal occupation of West Papua-almost a third of the current population. The tens of thousands of Indonesian troops in West Papua have never protected us Papuans at all; all they do is rape, torture and kill us.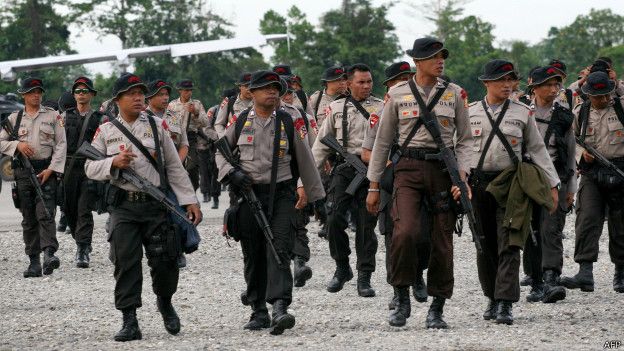 I hope that the world will continue to see how the Indonesian military and police are working with the Indonesian government to commit this genocide in West Papua and continue to occupy my people's country illegally. Indonesia must to stop this illegal occupation and give West Papua back to Papuans so that all Papuans can finally live in peace, harmony and freedom as everyone in the world deserves.
The world is finding out the truth about West Papua and supporting the freedom struggle of the Papuan people. Indonesia is the problem, freedom for West Papua is the solution.

Benny Wenda
West Papuan independence leader
Spokesperson of the United Liberation Movement for West Papua (ULMWP)