Dear everyone,
Last week the Indonesian President Joko Widodo (Jokowi) visited West Papua in an attempt to draw the attention of the world away from the ongoing illegal occupation and genocide of West Papua.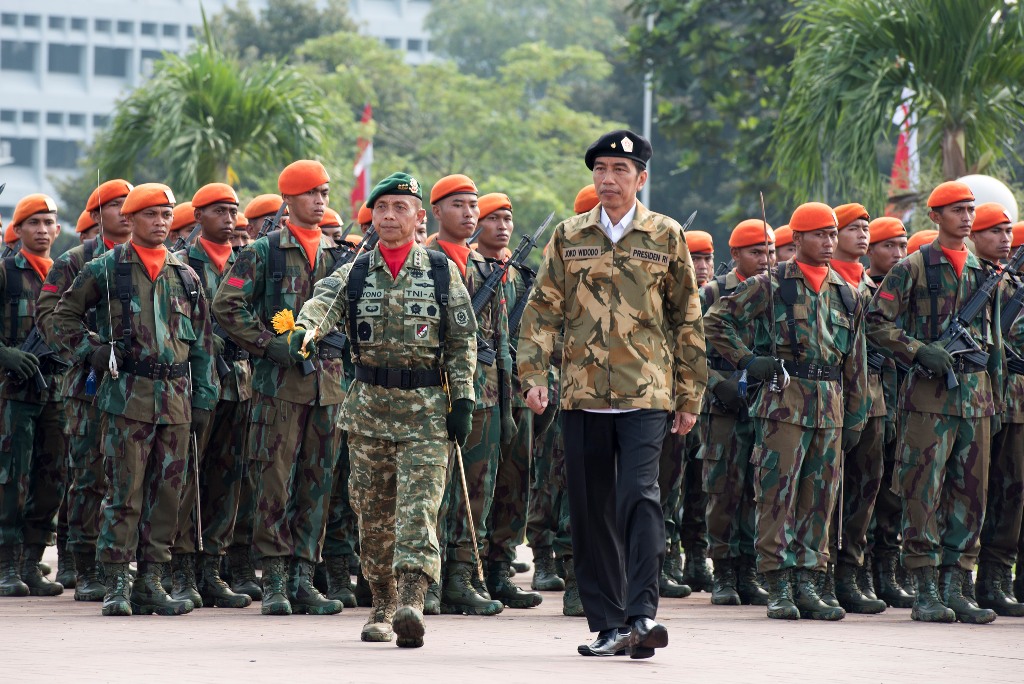 Last month, seven Pacific Island nations raised West Papua at the United Nations General Assembly and as well as raising deepest concerns about the ongoing human rights violations, support was expressed for the fundamental right to self-determination of the West Papuan people. This was a truly historic moment in West Papua's history and it signals a new path in which the family of our fellow Pacific Island nations are now speaking up in support of their suffering West Papuan brothers and sisters. Since this moment, the United Nations has begun to turn it's gaze on West Papua and the suffering of the brutally oppressed West Papuan people. Our peaceful struggle for self-determination is being watched by the world.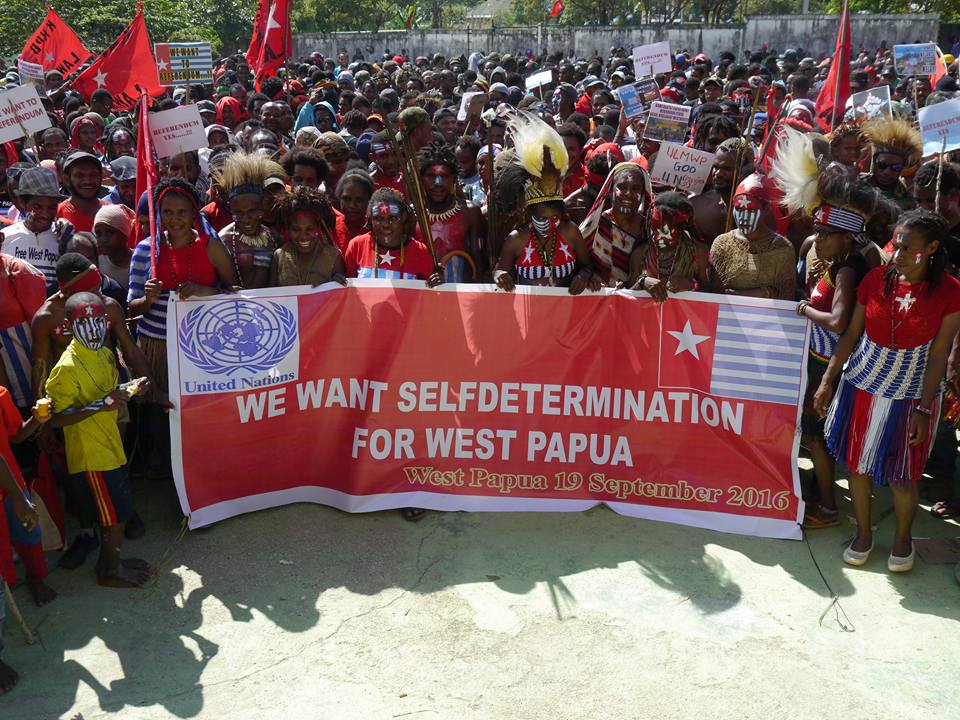 The Indonesian President has visited West Papua many times but nothing has changed for the West Papuan people. He is being heavily criticised from all fronts for assuming that promises of "development" are adequate for resolving the genocide and illegal occupation of West Papua; while at the same time his military and police continue to arrest, torture and murder West Papuan people like animals just for peacefully calling for our right to self-determination. It is now well known that human rights violations in West Papua are increasing under Jokowi's Presidency and earlier this month The United Nations Committee for the Elimination of Racial Discrimination initiated an early warning and urgent action procedure regarding the human rights situation in West Papua. They commented on the increasing killings of the West Papuan people and unlawful arrest of around 4000 West Papuan, including human rights activists and journalists, between April and June 2016 alone.
I have stated before that the Indonesian government's claims of investigating human rights in West Papua are based on fraud and lies. It is estimated that over 500,000 West Papuan people, (over 1 in 4 people) have been killed as a result of the brutal genocide and illegal occupation of West Papua and still there has been no justice after any of these human rights violations and crimes against humanity. Just a few weeks ago, the new Indonesian Security Minister Wiranto, who is wanted by the United Nations for Crimes Against Humanity made the outrageous claim that the Indonesian government had "settled 11 cases of human rights violations in West Papua," including the Paniai Massacre, and the Biak Massacre which he himself is personally implicated in. Not only has the Indonesian government completely failed to settle these 11 human rights atrocities in West Papua, they have not even settled a single one of them. The Indonesian government has had more than 50 years to try and settle and stop human rights violations but from President after President nothing is getting better in West Papua and human rights abuses continue to increase. Not one single West Papuan person would have been arrested, tortured, raped or killed by the Indonesian military or police if West Papua was not occupied by Indonesia.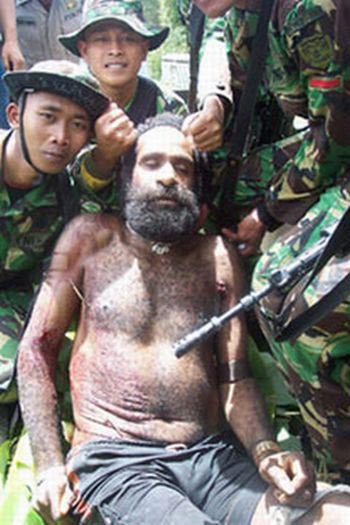 It is time for President Jokowi and the government of Indonesia to openly give the people of West Papua the opportunity to choose our own destiny in an Internationally Supervised Vote on self-determination (an Independence Referendum). We the people of West Papua are ready for this referendum and we want to tell President Jokowi, the Indonesian government and the world that a vote on West Papuan self-determination is good and right for peace and progress in West Papua and peace and progress in Indonesia and the wider global community. When West Papuans are finally allowed to freely choose our own destiny for the first time in our history, the wounds of our suffering will heal and one day we will live as an Independent country and be good neighbours with Indonesia.
People across the world are finding out about the terrible human rights situation in West Papua and how it came to be illegally occupied by Indonesia. We West Papuans do not place our hopes in Jokowi but we place our hopes in a peaceful future where we can freely exercise our fundamental right to self-determination in an Internationally Supervised Vote. Such a referendum is the only solution for West Papua.