During this Easter time of peace, the Indonesian military has made West Papua a land of ongoing military operations.
The people of West Papua are in grave danger this season as the Indonesian military is currently undertaking "sweeping operations" in the Central Highlands of West Papua which is likely to involve hundreds of Indonesian soldiers rampaging through West Papua, burning and killing as they do so.
In the past, these military sweeping operations have included some of the worst atrocities in occupied West Papua and the Asian Human Rights Commission has documented that between 1977 and 1978 over 4000 West Papuans were massacred in Indonesian military operations in the Central Highlands region of West Papua. In fact only very recently West Papuans were reportedly stripped naked and tortured by the Indonesian military in the nearby Nduga Regency.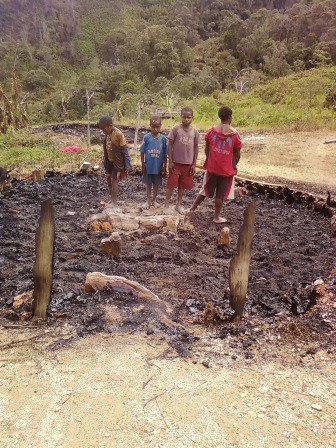 On behalf of my people I am urgently calling for the attention of the international community. Please look at the deteriorating human rights situation in West Papua.
Things are only getting worse for West Papuans and my people have a lot of reasons to worry that these "sweeping operations" are likely to bring more torture, rape and killings by the Indonesian military.
This operation started after the Indonesian government accused West Papuans of violence in the Puncak Jaya district of West Papua but we West Papuans know that the real creators of the widespread violence in West Papua are the Indonesian military. West Papuans have never invaded nor conducted military operations in Indonesia.
Why is it that after hundreds of thousands of West Papuans have been killed, the Indonesian military never prosecute the killers, yet when there are allegations of violence committed by West Papuans, the Indonesian military immediately begins devastating sweeping operations?
For example there was widespread condemnation from the international community and human rights groups after the horrific Paniai Massacre of West Papuan schoolchildren in 2014. However not one single Indonesian solider has been brought to justice for their heinous crime against humanity. Where is the justice for West Papuans?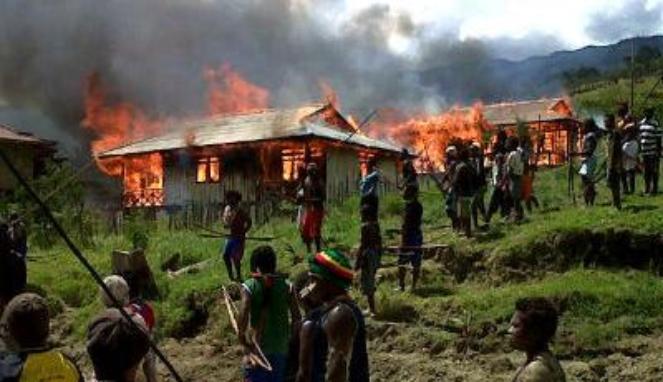 The Chairperson of the Law Enforcement and Human Rights Advocacy in West Papua, himself stated recently that such military operations are evidence that the Indonesian government is not able to resolve the issues in West Papua. Calling for a political approach rather than simply a military or developmental approach, he said that operations like this will "result in more human rights violations" and would "add to the bad image of Indonesia in the eyes of the world."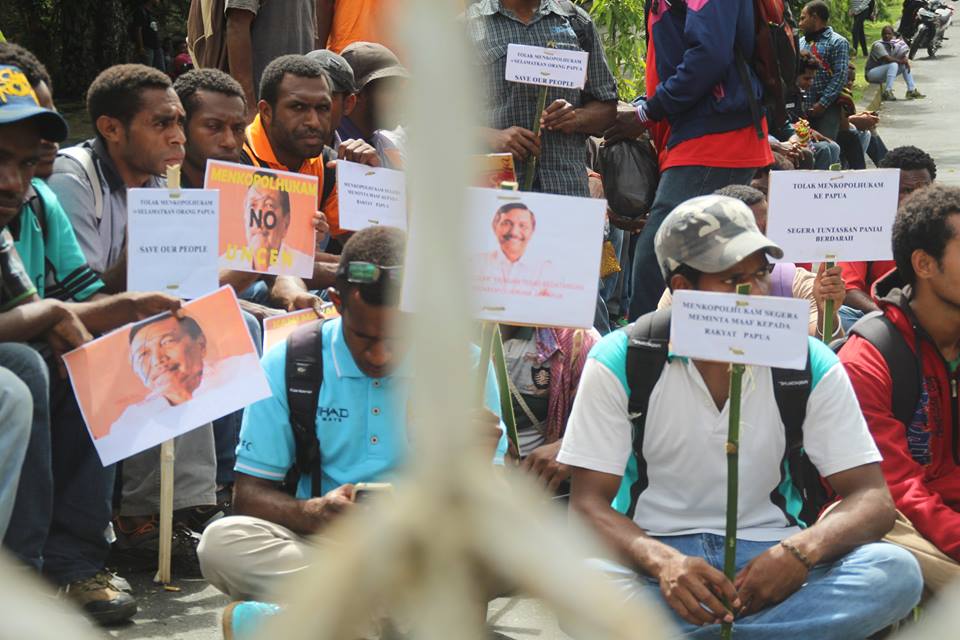 One of the key figures behind this latest military operation is the Indonesian Coordinating Minister for Political, Legal and Security Luhut Binsar Pandjaitan who recently told West Papuans to "go to Melanesia and leave Indonesia." Luhut made this outrageous comment after the United Liberation Movement for West Papua (ULMWP) of which I am the Spokesperson, opened its new office in Wamena, West Papua. We are an entirely peaceful, united movement but Indonesian officials such as Luhut Binsar Pandjaitan are trying to stir up conflict in the region in order to terrorise the local people into fear of the Indonesian State. They are creating violence in order to claim excuses for their continued illegal presence in occupied West Papua. After announcing the military operation, Luhut Binsar Pandjaitan publicly declared "We stress to anyone that we are not afraid to act like that".
Luhut Binsar Pandjaitan is also attempting to come to West Papua himself but we West Papuans have stated that he is not welcome in our country. Three days ago West Papuan students protested in front of the local Cenderawasih University, showing that he is not welcome and that his military must immediately stop such military operations and leave West Papua. This is urgently needed as part of the peaceful transition for a democratic act of self-determination for the West Papuan people.
It is estimated that over 500,000 (over 1 in 4) West Papuan people have been killed in this neglected genocide and the killing and torture continues to this day with regular reports of human rights abuses coming out on an almost daily basis. West Papua is becoming a killing field of the Indonesian military.
I want to tell the world that these Indonesian military operations are more attempts to annihilate the people of West Papua.
Therefore, on behalf of the people of West Papua I appeal to everyone; all supporters, human rights groups, parliamentarians and international bodies like the Melanesian Spearhead Group and the Pacific Islands Forum to please look to the suffering of the West Papuan people and please look to its root cause.
We West Papuans desperately need a Pacific Islands Forum Fact Finding Mission to come and investigate and expose the terrible human rights crisis in West Papua. Under continued Indonesian military occupation, my people worry that we will not be able to survive for much longer before there are no West Papuans left.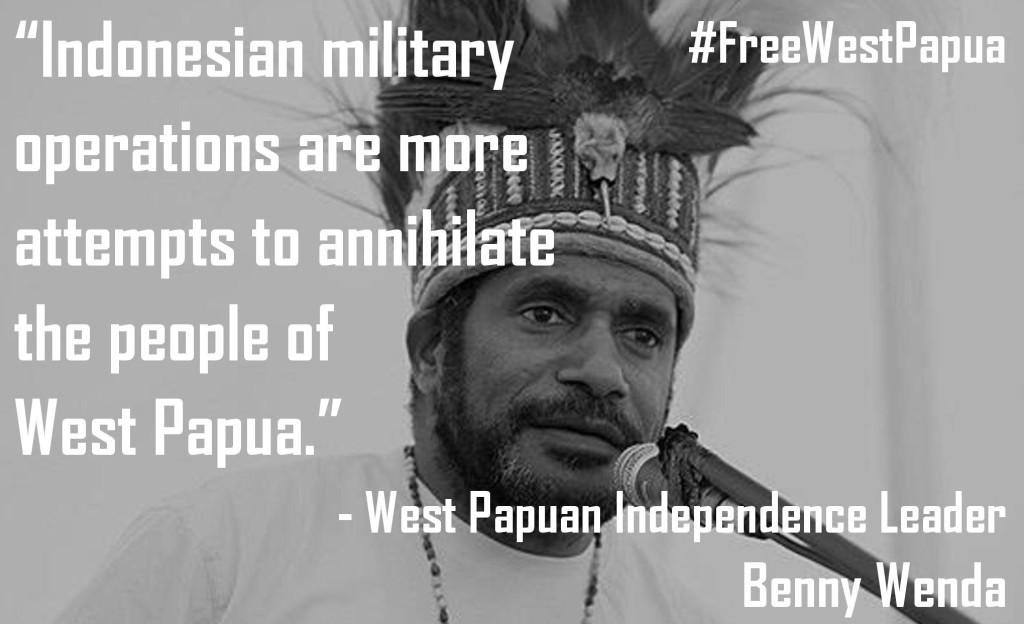 The root cause of all this brutal suffering and oppression of the West Papuan people under Indonesian rule is the illegal so called "Act of Free Choice" which handed us over to Indonesia in 1969 without our consent. My people know that until we are finally free to peacefully choose the future of our own nation, we will continue to suffer and die under this oppressive Indonesian occupation.
The history of suffering in West Papua must come to an end.  The Indonesian military must leave and we the people of West Papua must be allowed to exercise our fundamental right to self-determination peacefully and freely at last.
Please hear my people's cries for freedom before it is too late.
I wish you all a very Happy, Blessed and Peaceful Easter time.
Benny Wenda
West Papuan Independence Leader
Spokesperson for the United Liberation Movement for West Papua (ULMWP)