A new network of MPs in support of West Papua was launched today (May 12, 2022) at the European Parliament in Brussels. At a meeting and press conference, the International Parliamentarians for West Papua (IPWP) announced the formation of its new EU branch.
The meeting, 'West Papua: Human rights, self-determination, and green state vision', was hosted by Carles Puigdemont MEP, former President of the Government of Catalonia, and Pernando Barrena MEP of the Basque Country. Interim President Benny Wenda addressed the gathering, joined by Ralph Regenvanu (former Foreign Minister and current Leader of the Opposition of Vanuatu), Alex Sobel MP, and Jojo Mehta (Executive Director of Stop Ecocide International).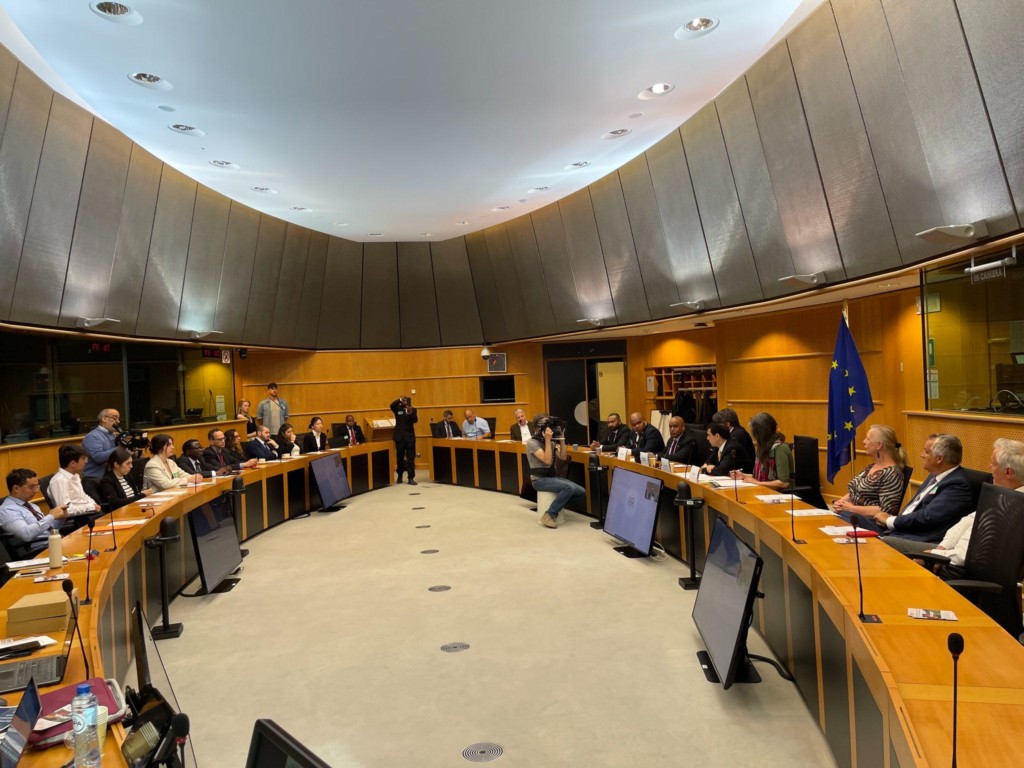 At the packed meeting, participants heard about the progress of the ULMWP Provisional Government, and parliamentarians pledged to continue pushing for the long-delayed visit to West Papua of the UN High Commissioner for Human Rights. The meeting called for the EU to halt ongoing trade negotiations with Indonesia until the occupation of West Papua is addressed.
Demonstrations and gatherings took place across West Papua over the past two days in support of the meeting.
President Carles Puigdemont said: 'West Papua was annexed by Indonesian in 1963. Since then West Papua has been living under a regime of extreme oppression that may qualify as a genocide. We want to put pressure on the EU to acknowledge the West Papuan right to self-determination. It is a moral and historical debt Europeans have towards the people of West Papua.'
Pernando Barrena MEP said: 'The current situation in West Papua can be described as a humanitarian emergency, with tens of thousands of internally displaced people, constant violations of human rights, and a permanent refusal to allow international human rights instruments into the country.'
Interim President Wenda said: 'We demand that the EU stop funding and supporting the continuation of "Special Autonomy" and the further partition of West Papua. Indonesia has misused the EU's funds to help its military kill my people. All EU investments in West Papua must be suspended until Indonesia allows the UN High Commissioner for Human Rights into the territory.'
Contact: [email protected]